Let me tell you something about strawberry shortcake. Every time I make this dish for somebody they either mention that they never had it on a biscuit or never knew you could serve it on a biscuit. Well, that's when my inner historian kicks in and I reply "Why yes, you can enjoy it on a biscuit. It's the original way." Now, let's take a look at how the sponge cake took place with grandpa's famous biscuits. Along with my dark twist to it.
The first documented history of "strawberry cake" is in 1847 by Miss Leslie's Ladies Receipt Book. Miss Leslie's process is similar to making a biscuit, you crumble the butter in the flour which gives the flour an appearance of corn meal. The difference lies in the addition of beating eggs and sugar together and adding it to the dough. You would mix it together until a ball of dough forms, knead it roll it out, cut it out and bake in an oven until golden brown. Sounds familiar? While the cakes were baking you would mash some strawberries and serve them over the cake. Cream got introduced around 1862 in an issue of the Genesse Farmer (Rochester) which gave a recipe with soda biscuit, strawberries and cream. Soda biscuit points to the introduction of baking soda to baking as a leavening agent.
In the early 1900's Northerner's got their hands on this delicious creation but put their own twist to the dish and begin serving it with a sponge cake or pound cake then glazing it with some icing. The dish was so popular the Continental Bakery Company started producing shortcakes to be sold commercially. These cakes were distributed under the name "Hostess Little Shortbread Fingers" which was stuffed with strawberry filling and thus Twinkies were created.
Eventually after this shortcake was synonymous with sponge cake, pound cake, angel food cake and biscuits. The debate still goes on today about which base is best for holding the rich strawberry syrup that's developed from letting the strawberries and sugar macerate. You know biscuit wins my vote.
Excuse my southern hospitality but a sponge cake sounds good, it's tender, light and its name is sponge cake so of course it holds the syrup well. The same can be said for pound cake, although denser the richness of pound cake with anything topped on it is delicious, right?! Angel food cake works if you're trying to be summer time fine but the cake itself doesn't have much flavor. In my opinion nothing trumps the biscuit, great texture, buttery, crispy, flaky and it holds any type of sauce very well because of the crust formed on the bottom. This is why the biscuit is king in my eyes and taste buds. This recipe will be my evidence for this case.
Of course, I couldn't just do a traditional shortcake. I had to put my twist on it that's how I came to create a Chocolate Berry Shortcake, oh and I cannot forget the no churn strawberry ice cream. I'll give you a second to catch that drool.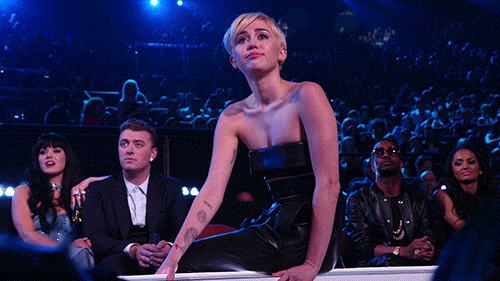 I know a few things about biscuits and this is just perfection, buttermilk, sugar, coco powder, butter, melted dark chocolate, flour, baking powder, baking soda and a pinch of salt equals magic! The secret to this recipe is not over kneading the dough, you want it to have some dampness to it when you pull it out the bowl. Then knead it only as many times as the recipe calls for. The reason why is when you roll out the dough it continues activating the gluten. The more gluten activated the tougher your final product will be. Just do yourself a favor and follow the recipe as is and you'll be one happy person.
The strawberry sauce can be made a number of ways. I just find that putting a little heat to it brings out the natural sugars which cause for a better fusion of flavors with the lemon zest, lemon juice and sugar. Just make sure you allow it to cool a little bit before pouring it over your ice cream. This definitely can be made a day in advance. Store in container and refrigerate; it'll last for 2 weeks.
I'll be the first to admit although I have an ice cream machine. I don't always feel like waiting for the ice block to freeze over night before I can make my ice cream. Plus, not everyone has one so this no churn recipe is clutch! By the time that ice block has frozen, I could be eating ice cream. The no churn has been around for a while so I can't take credit for that creation but the addition of strawberries is how I make it mine. Condensed milk, whole milk, vanilla, salt and whipped cream does the taste buds something wonderful! It's just down right deliciousness. This recipe is your base for any type of ice cream you want; make sure you are gentle adding in the ingredients. You want to keep the cream fluffy; yes, the mixture will look loose but will freeze into a nice mouthful of ice cream.
Any time you have dessert you want it to be memorable. If you are not a fan of chocolate just omit the coco powder and melted dark chocolate and you will still have you a winning recipe! You can even make the strawberry sauce with some frozen strawberries and be fine. So enjoy this strawberry shortcake on a biscuit.
#DirtyDelicious
#Deliciousness
Chocolate Berry Shortcake with Strawberry Sauce
Fun Fact: The original short cake is actually a biscuit not a sponge cake.
Ingredients
Prep:

2 1/4

cup

flour

plus ½ cup-1 cup for rolling

1

tablespoon

baking powder

2

tablespoons

sugar

4

tablespoons

coco powder

1/2

teaspoon

baking soda

1/2

teaspoon

salt

1

stick unsalted butter

cold

3

oz

. dark chocolate

melted

1

cup

buttermilk

Strawberry Sauce:

12

oz

. strawberries

sliced

Zest of 1 lemon

Juice of 1 lemon

¼ - ½

cup

sugar

½

cup

water

6

mint tops
Instructions
Cooking Steps:

In a bowl add flour, baking powder, sugar, coco powder, baking soda, salt and butter. Blend well with hands until coarse like texture. Stir melted chocolate in buttermilk (it will look separated); make a hole in the middle of flour mixture pour in buttermilk; mix until dough is formed, dough will be wet. Dust floor on table then knead 3 times, roll out to 1/8-inch-thick, cut with biscuit cutter and bake for 12-15 minutes.

In a sauce pot add strawberries zest of lemon, lemon juice, sugar and water over medium heat, bring to a boil and reduce heat to low cook for 10 minutes.

Remove rosemary sprigs.

Assemble: Cut biscuits in half add a scoop of ice cream pour over strawberry sauce, top with biscuit.
Recipe Notes
Note: Stir chocolate chips with a small amount of oil. This helps with melting. I melt mine in a microwave for 1-2 minutes.
No Churn Strawberry Ice Cream
Sometimes you just want to make ice cream, run some errands and have real homemade ice cream waiting for you; this mixture is a base for whatever you'd like to add to your ice cream.
Ingredients
Prep:

1 14

oz

. sweet condensed milk

1

cup

whole milk

2

teaspoon

pure vanilla extract

pinch of salt

2

cups

heavy cream

cold

8

strawberries

tops removed, sliced
Instructions
Cooking Steps:

In a bowl mix condensed milk, milk, vanilla extract and salt together.

In a stand mixer or in a bowl with hand mixer whip heavy cream until stiff peaks form, about 1 ½ - 2 minutes. Fold in milk mixture, make sure you keep some streaks of cream and be careful not to take all the "air" out of the stiff peaks. Next, fold in strawberries. Transfer to dish and freeze covered in freezer for 6 hours to overnight. Enjoy!
Recipe Notes
Note: The secret is to have a cold bowl and cold beaters. I normally stick them in the freezer or refrigerator before I prep the other ingredients. The cold temperature will help the stiff peaks form faster. To check for stiff peaks, pull the beaters out from cream and peaks should stand up.